Despite a challenging quarter shaped by a devastating public health crisis, the U.S. housing market has regained much of the strength it lost early in the spring, fueling hopes for a robust summer recovery.
HomeLight's Q2 2020 Top Agent Insights report was compiled using data from 7 separate industry surveys sent between April and June. Over the three-month span, over 2,000 real estate agents participated nationwide. Agents were invited to take the surveys based on the same performance data HomeLight uses to identify top real estate agents for hundreds of thousands of homebuyers and sellers across the country.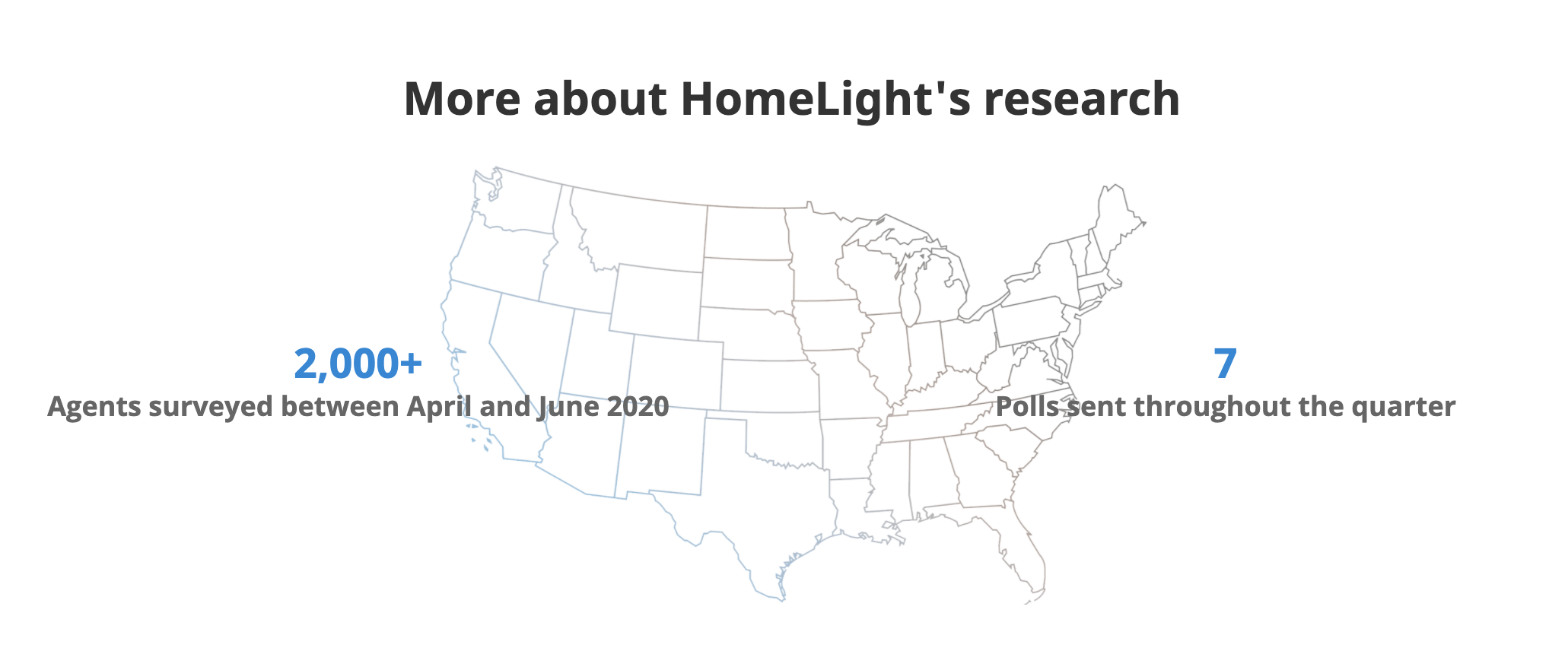 Market Rebounds After Coronavirus Suppression
At the height of stay-at-home directives and business closures, reports of a seller's market dropped to 48%. By June, the market temperature rose to pre-pandemic levels, with 79% of agents reporting seller's market conditions.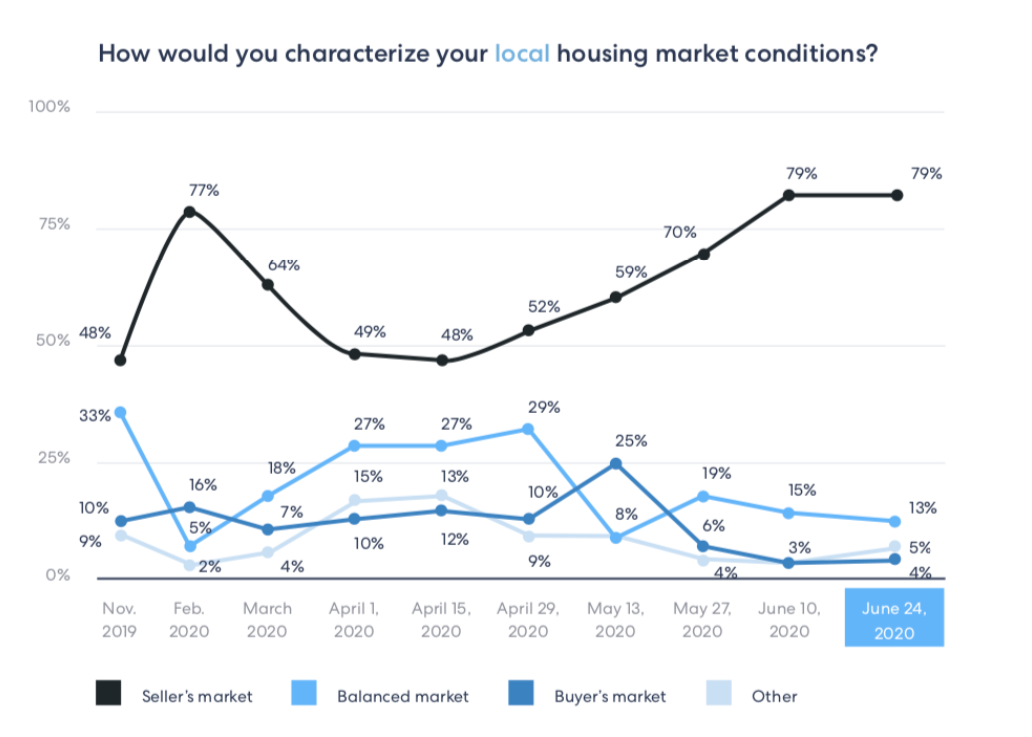 Inventory Shortage Comes Back Into Focus
The majority of agents (60%) believe a lack of supply to meet demand will be the biggest challenge to the 2020 housing market, and only 20% say they're more worried about coronavirus uncertainty.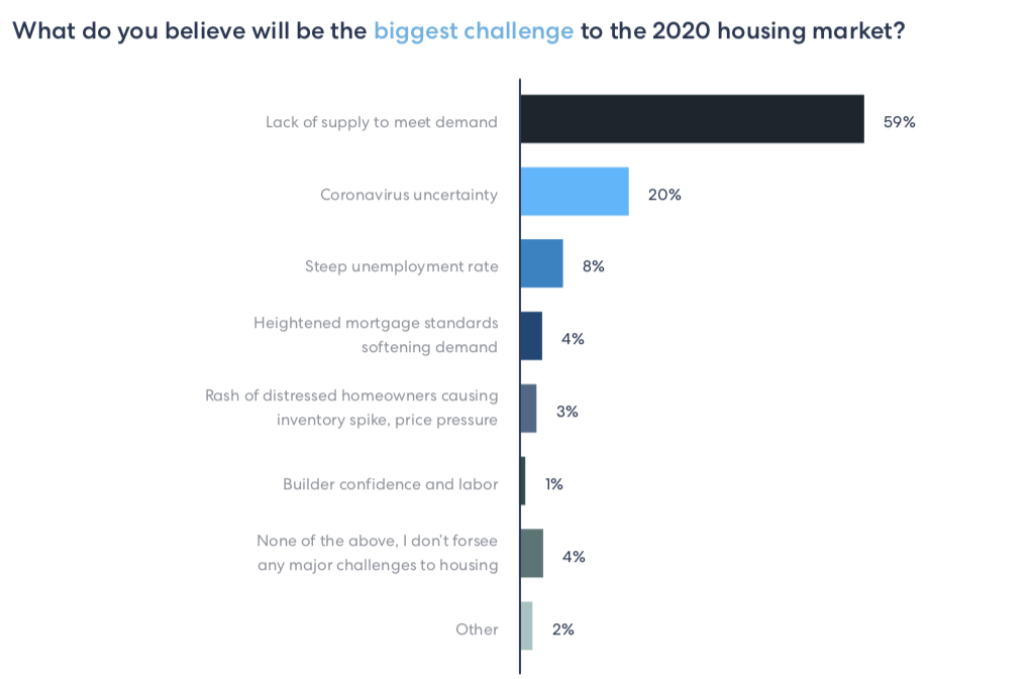 New Industry Trends Emerge
The top three business adaptations real estate agents believe are here to stay include: digital closings and use of e-signature software (75% of respondents); new safety protocols around property inspections (53%); and doubling down on virtual tours and showings (43%).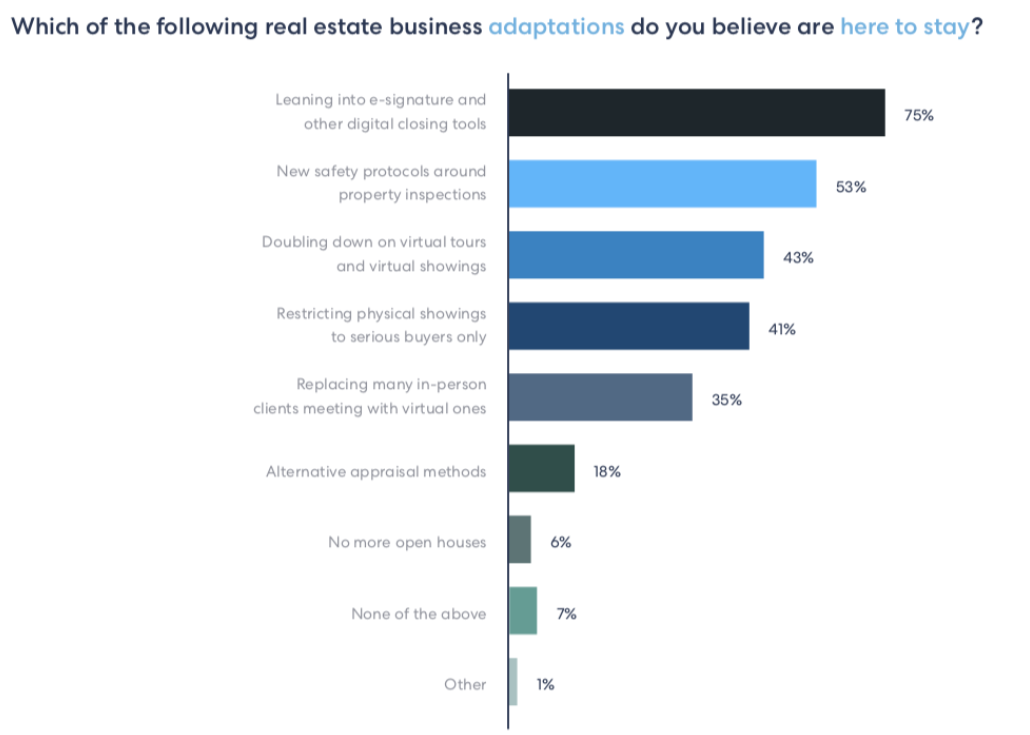 Bracing for a Second Wave
At 41%, the largest group of agents believe a second wave of the virus would slow real estate activity some, but not as drastically as the first wave, thanks to new safety precautions and protocols in place.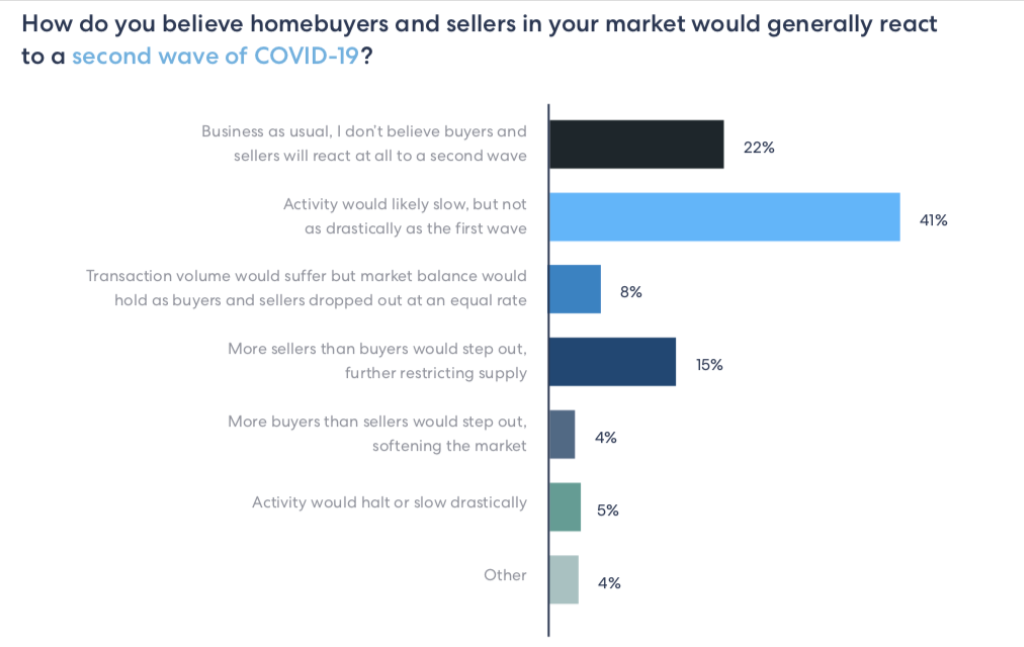 For more information and to view/download the full report, click the link below.
https://www.homelight.com/blog/top-agent-insights-for-q2-2020/